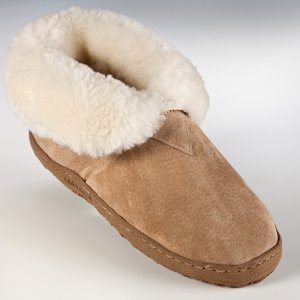 Old Friend manufactures 100% Sheepskin slippers for the entire family.
Their 100% sheepskin products are made from choice hides sourced from Mongolia to Australia. They pride themselves in the quality of their raw materials and components as well as craftsmanship. Every pair is made for comfort and function.
Old Friend strives to maintain our goal of providing our retailers and consumers with high quality, functional slippers that truly are a delight!