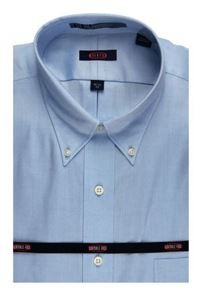 Overton features sharp, high quality dress shirts for men in a wide variety of colors and sizes.
The Road Warrior dress shirt is perfect for the traveling man. Features 100% cotton /Chilled Cotton and non-iron/Beyond Iron:  trade marked  secrets that make for a super comfortable and easy care addition to your wardrobe.
We carry The Road Warrior shirts in solid blue  and white.
Come and visit us at Vogel's and Foster's or call (734)-475-1606